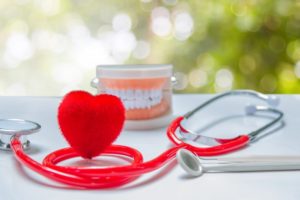 Have you ever been surprised by what your dentist discovered during your dental checkup? Maybe it was a cavity that hadn't started hurting yet or a small crack in your tooth you couldn't see. Getting a dental checkup every six months plays a key role in catching problems like these as early as possible and treating them successfully. Your Fayetteville dentist is highly trained to detect all sorts of issues you may not be able to see or feel yet, including overall health conditions outside of your mouth. Read on to learn how routine dental checkups benefit both your smile and the rest of your body.
Systemic Diseases That Can Be Detected in Your Mouth
The health of your mouth can tell you and your dentist about the wellbeing of other parts of your body as well. Experts report that over 90% of systemic, whole-body diseases present symptoms in the mouth. As such, your dentist may be able to detect the earliest warning signs of issues like:
Vitamin deficiency: Bleeding gums, mouth sores, and cracks in the corner of the mouth can indicate a lack of B vitamins, iron, or vitamin C.
Kidney disease: Kidney problems can cause many oral symptoms, like dry mouth, bad breath, metallic taste, swollen salivary glands, and increased tartar accumulation.
Acid reflux: GRED can cause erosion or corrosion on the backside of your teeth as well as tooth sensitivity and an increase in cavities.
Sleep apnea: Aside from loud snoring, tell-tale signs of sleep apnea include dry mouth, jaw soreness, worn-down teeth, and redness in the throat.
Anxiety: Untreated anxiety can sometimes cause you to grind your teeth in your sleep. This condition is called bruxism, and it can lead to weakened, chipped, or cracked teeth.
Diabetes: The earliest stages of diabetes can sometimes cause persistent bad breath, easily bleeding gums, and other symptoms commonly associated with gum disease.
Osteoporosis: X-rays taken during your routine dental checkups may reveal a loss of bone tissue in the jaw, which could indicate osteoporosis.
Leukemia: Swelling and bleeding gum tissue combined with feeling weak or unexplained weight loss can be early signs of leukemia.
If your dentist suspects that you may have indications of an underling or developing health concern, they will recommend that you see your doctor for a diagnosis. This could help you detect conditions and begin treatment as soon as possible.
Keeping Your Mouth & Body Healthy with Dental Checkups
Early detection is an essential part of successful treatment for oral and overall health issues alike. While most people only visit their general practitioner once a year, experts recommend seeing your dentist every six months. Even if your teeth look and feel fine, these routine checkups allow your dentist to monitor your mouth for any small changes that could point to a developing issue. What's more, a growing body of research shows that keeping your mouth clean and healthy can lower your risk of health concerns like respiratory infections and heart disease.
Remember, visiting your dentist regularly benefits more than just your pearly whites. When you take care of your smile with a routine dental checkup in Fayetteville, your whole body will thank you!
About the Author
Dr. Marley Rinoldo and her talented team at Lyndon Family Dental are dedicated to helping the smiles of Fayetteville, NY stay happy, healthy, and intact for a lifetime. They take pride in spotting and stopping issues as early as possible with thorough dental checkups and cleanings. However, if any oral health problems are detected, they have the experience, training, and state-of-the-art technology to get your oral health back on track. If you have new or unusual dental symptoms, they encourage you to contact them via their website or at (315) 449-0711.