Emergency Dentist in Fayetteville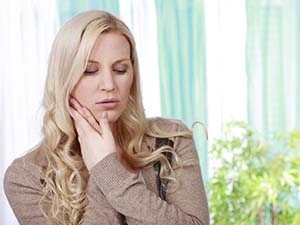 At Lyndon Family Dental, we understand how inconvenient dental emergencies are. That's why, as your family's dental healthcare provider, we do everything we can to help you through your emergency. If you currently have an urgent dental need, call our Fayetteville office immediately to request an appointment. We strive to see emergency cases the same day they contact us, if possible. We also offer suggestions for managing your situation until we can see you.
What is a dental Emergency?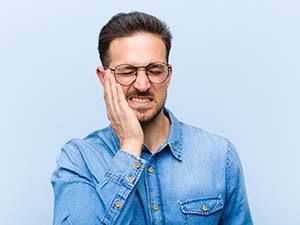 A dental emergency is any oral health care concern that requires urgent treatment. If you're not sure that you'll need immediate oral health care, we still encourage you to contact us. It's always best to begin treating dental health issues right away in order to avoid additional pain or damage. Some of those concerns we often see on an emergency basis include:
Broken teeth or dental crowns, bridges, and other restorations
Knocked out teeth or dental restorations
Broken or bent partial or full dentures
Objects stuck between teeth
Toothache or dental sensitivity
Soft tissue lacerations
Jaw injury
What Should I do if I Have a Dental Emergency?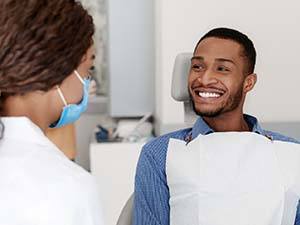 During a dental emergency, you should immediately contact our team. We'll walk you through first aid and pain management steps on the phone as we help you to assess your situation. Our team will schedule an appointment for you to visit us as soon as possible usually on the same day you contact us. In the meantime, keep the damaged area clean by using cool water to rinse out your mouth. Collect any large pieces of a tooth or dental restoration to bring with you to your appointment. If possible, replace knocked out teeth or dental restorations in their sockets. If you can't replace them, store the tooth or restoration in a container of water or milk. Don't chew foods with the parts of the mouth that are damaged and avoid tough foods until your smile is repaired. Apply pressure to damaged or lacerated areas of soft tissue to slow or stop bleeding. You can also use ice packs or cold compresses to slow blood flow, reduce swelling, and relieve pain. Take over the counter pain relievers as directed, but don't apply them directly to the damaged tooth as this can cause additional damage.
Can I Avoid Dental Emergencies?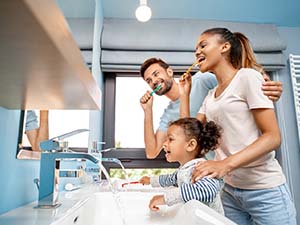 In many cases, dental emergencies can't be avoided. However, there are some steps you can take to reduce your risk for experiencing oral health issues that require urgent care, including:
Brush teeth for at least two minutes at a time twice a day, using a soft bristled toothbrush and fluoridated toothpaste.
Floss at least once each day, taking special care to remove plaque from both sides of each tooth all the way to the gum line.
Visit our office twice a year for dental exams and teeth cleanings to reduce risk for oral health issues.
Don't use teeth as tools to open packages or crack nuts.
Don't chew on hard objects like ice or fingernails.
Use mouthguards as directed to protect your smile during athletic events and from nighttime teeth grinding and clenching.