Emergency Dentist – Fayetteville, NY
Urgent Care When You Need It Most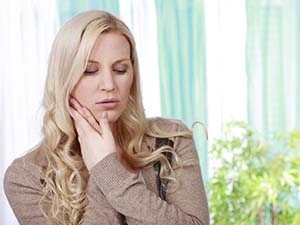 At Lyndon Family Dental, we understand how inconvenient and stressful dental emergencies can be. That's why, as your family's dental healthcare provider, we do everything we can to help you through your emergency and get your smile back to full health. If you currently have an urgent dental need, call our Fayetteville office immediately to request an appointment. We strive to see emergency cases the same day they contact us, if possible. We also offer suggestions for managing your situation until we can see you. You can trust that we'll be there for your family when you need help the most.
How to Handle Common Emergencies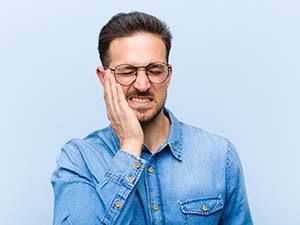 A dental emergency is any oral health care concern that requires urgent treatment. It can either be the result of a long-term infection that suddenly becomes apparent, typically with pain, or an accident or injury to the mouth. If you're not sure whether you need immediate oral care, we still encourage you to contact us. It's always best to begin treating dental health issues right away in order to avoid additional pain or damage. We'll walk you through first aid and pain management steps on the phone as we help you to assess your situation. Our team will schedule an appointment for you to visit us as soon as possible, usually on the same day you contact us.
Toothache
Keep the damaged area clean by using cool water to rinse out your mouth. Take over the counter pain relievers as directed, but don't apply them directly to the damaged tooth as this can cause additional damage.
Chipped or Broken Tooth
Collect any large pieces of a tooth or dental restoration to bring with you to your appointment. You can also use ice packs or cold compresses to slow blood flow, reduce swelling, and relieve pain.
Knocked-Out Tooth
If possible, replace knocked out teeth or dental restorations in their sockets. If you can't replace them, store the tooth or restoration in a container of water or milk. Try to come to our office within an hour fore the best chances of saving your tooth.
Lost Filling or Crown
Rinse your mouth with water to keep your vulnerable tooth clean. Don't chew foods with the parts of the mouth that are damaged and avoid tough foods until your smile is repaired.
How to Prevent Dental Emergencies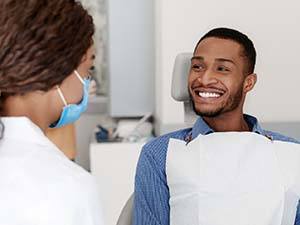 In many cases, dental emergencies can't be avoided. However, there are some steps you can take to reduce your risk for experiencing oral health issues that require urgent care, including:
Brush your teeth for at least two minutes at a time twice a day, using a soft bristled toothbrush and fluoridated toothpaste.
Floss at least once each day, taking special care to remove plaque from both sides of each tooth all the way to the gum line.
Visit our office twice a year for dental exams and teeth cleanings to reduce risk for oral health issues.
Don't use teeth as tools to open packages or crack nuts.
Don't chew on hard objects like ice or fingernails.
Use mouthguards as directed to protect your smile during athletic events and from nighttime teeth grinding and clenching.
Cost of Dental Emergencies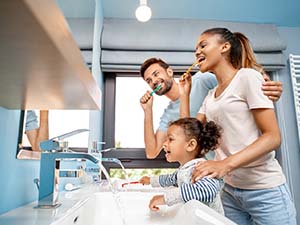 Even if two people experience the same kind of dental emergency, their situations are likely still unique and different from each other in some aspects, meaning that the cost for repairing their teeth can vary case by case. The extent of the decay or damage done and the treatment required to fix it, whether it's as simple as writing a prescription or as complex as tooth extraction and replacement, will determine the cost. After we've had a chance to examine you, we can provide an accurate estimate for the necessary treatment.
If you are suffering from a dental emergency, don't wait! Contact us at Lyndon Family Dental so you can return to complete oral health.