Tooth-Colored Fillings – Dentist Fayetteville
A Natural-Looking Solution for Cavities
When decay has left a small cavity in your tooth, a filling is often necessary to repair the damage. In the past, only metal filling material was used, but this tended to stick out in the mouth. Nowadays, most fillings – about 65%, to be more specific – are tooth-colored so they won't stand out in your mouth. If you're looking for an image-friendly solution for your damaged tooth, contact Lyndon Family Dental. We'll help you get back your dazzling grin with a comfortable, effective cosmetic treatment.
What are Tooth-Colored Fillings Made From?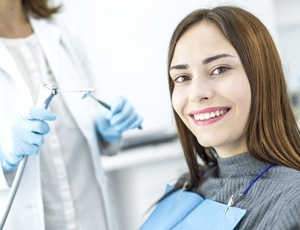 Traditional dental amalagam fillings are made of several metals such as silver, tin, copper and mercury. By contrast, tooth-colored fillings use a composite resin made from plastic and ceramic. This resin mimics the appearance of your natural teeth, meaning it blends right in with the rest of the enamel. (For this reason, such fillings are also known as "white fillings.") Incidentally, this composite resin can be used in a few other procedures as well; for example, during dental bonding it can be used to repair and cover minor cracks in the tooth.
Benefits of Tooth-Colored Fillings Over Amalgam Fillings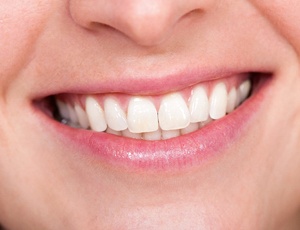 Aesthetics: Obviously the biggest reason to use composite resin over amalgam fillings is because it doesn't stand out in the mouth. A metal restoration catches the eye, but many people won't even notice a tooth-colored filling; they're practically invisible.
Easy to Place: The composite resin bonds directly with the surface of the tooth, making the process much easier.
Preserve Your Teeth: An amalgam filling often requires drilling before it can be placed, but composite resin is much more flexible, so less enamel will have to be removed during the procedure.
How are Tooth-Colored Fillings Placed?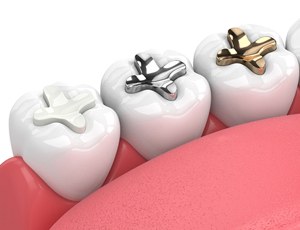 When Dr. Rinoldo finds a cavity that can be repaired, she'll first make sure you stay calm and comfortable using a local anesthetic; this will numb the teeth, gums and jaws in the affected area. After removing the decay, it'll be time to place the composite resin, which will be in paste form and applied to the cavity in layers. After the paste is shaped, a bright ultraviolet light is used to harden it very quickly. The end-result? A beautiful tooth that's back to full health and functionality.
Caring for Tooth-Colored Fillings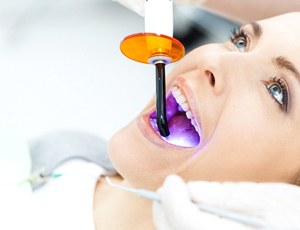 There's no secret for taking care of dental fillings in Fayetteville; the same practices that protect your natural teeth can also protect the composite resin. That means:
Brushing twice a day with fluoride toothpaste and flossing daily
Limiting your sugar intake and choosing healthy foods instead
Rinsing with nonalcoholic antibacterial mouthwash
Staying away from tobacco products and cutting down on coffee and other dark-colored, staining beverages
Avoiding acidic drinks like soda
Never using your teeth to open packages
Visiting Lyndon Family Dental at least twice a year (or more often depending on the state of your oral health) for routine checkups and cleanings