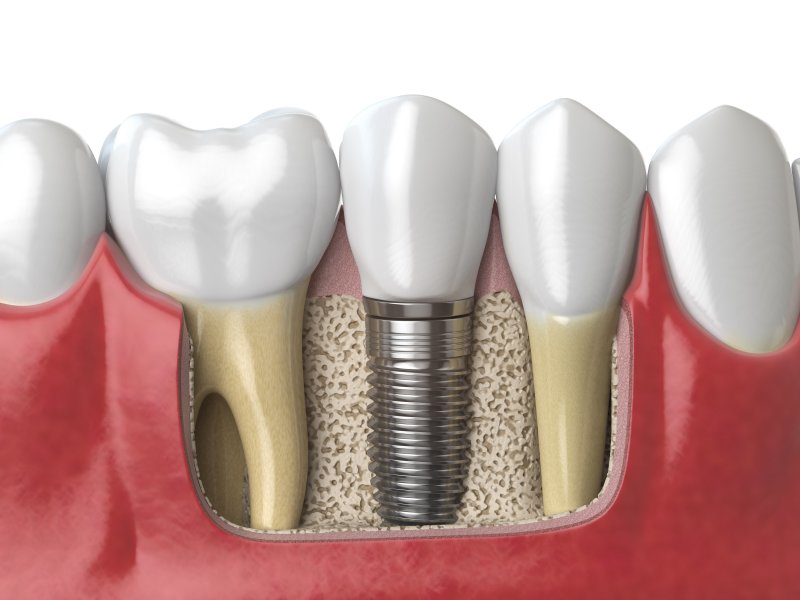 When it comes to replacing missing teeth, there are several different options out there. But one popular option that is preferred by both patients and dentists alike is dental implants. However, many people who are great candidates for implants have decided not to have them placed due to false information and misconceptions about them. Your implant dentist in Fayetteville, NY debunks some common myths about implants so you can make a more informed decision about your smile and wellbeing.
Myth 1: Dental Implants Are Painful
Many people fear that the placement of the implants will cause them a lot of pain, however most patients don't feel any more discomfort than a simple dental extraction. Your dentist uses a local anesthesia on patients during the procedure, so you are comfortable throughout the whole process. You could feel some pain during the healing process, but your dentist will be sure to work with you in order to get you the appropriate medications for controlling your discomfort.
Myth 2: Tooth Implants Don't Look Natural
When an implant is placed properly by a skilled dentist, no one will even be able to tell that it isn't your natural tooth. This is because implants are customized to be the exact shape, size, and color needed to blend in with the rest of your smile. The implant emerges from the gums just like a natural tooth, so you don't need to worry about it sitting in a way that makes it stand out.
Myth 3: Dental Bridges Are Better Than Implants
Even though there are many ways that you can replace a missing tooth, dental implants are often the best option because they preserve the integrity of the jawbone and the structure of the adjacent teeth. Bridges can cause the surrounding teeth to bear more stress which can cause the bridge to fail over time. Ultimately, it won't last nearly as long as a dental implant.
Myth 4: Bargain Implants Are Okay If You Have a Tight Budget
Even though everyone likes saving money, bargain implant centers sometimes use products that are made out of cheaper materials in order to provide you with the cheaper implants. This can be danger because implants are intended to integrate with your jawbone and function as a living part of your body. They need to be made out of biocompatible materials, like titanium.
Next time you hear any of these myths, don't let them fool you. Dental implants in Fayetteville, NY are a great tooth replacement option for many people and can help you get your smile back. Ask your dentist if you'd make a good candidate.
About the Author
Dr. Marley Rinoldo provides several different tooth replacement options, including dental implants, at her practice, Lyndon Family Dental, in Fayetteville, NY. She earned her dental degree from the SUNY Buffalo School of Dental Medicine. For more information about dental implants or to schedule a consultation with Dr. Rinoldo, visit her website or call (315) 449-0711.