Dental Implants — Fayetteville, NY
Permanent Tooth Replacement for a Fully Restored Smile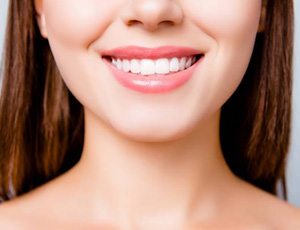 Do you have missing teeth you need to replace? At Lyndon Family Dental, we offer a range of restorative services that can help you complete your smile, from traditional bridges to removable partials and dentures. Of all the services we offer, none can recreate the feel of a natural smile the way dental implants in Fayetteville can. That's because implant-supported restorations go further than traditional restorations. This option won't just replace your missing tooth (or teeth), it replaces your missing root structure. As a result, you can expect more stable and functional results.
Why Choose Lyndon Family Dental for Dental Implants?
Partnered with Trusted Specialists
Multiple Financing Options Available
98% Dental Implant Success Rate
What Are Dental Implants?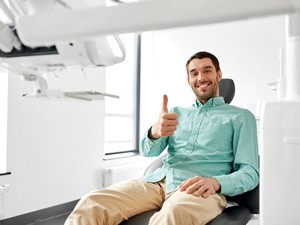 A single-tooth dental implant restores your tooth from the roots up. A dental implant is a titanium post that is surgically placed in the jawbone to act as an artificial tooth root. Once fused to the jaw, your dentist in Fayetteville can place a personalized dental crown on top of it to complete your smile. The result is a seamless replacement that blends in with the rest of your teeth.
The Dental Implant Process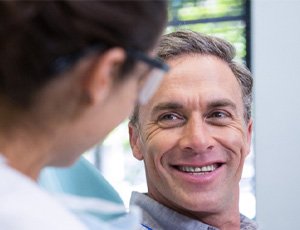 After your initial consultation, you'll have your implant surgery, where a single dental implant is placed in your jawbone. Then, you will begin a healing period called osseointegration, which typically takes between 3 and 4 months. After your implant has healed, you'll come back into our office, where we will attach a small connector called an abutment before taking impressions of your smile. Lastly, these impressions are used to create your lifelike restoration. Once your crown is placed, you can enjoy an amazing, full, and strong set of teeth.
Benefits of Dental Implants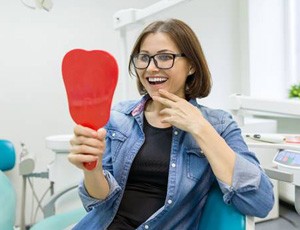 If you want a superior tooth restoration that will replace your missing teeth, you won't find a better alternative than dental implants. Considered an ideal solution to restoring a patient's oral health, they offer increased confidence and greater stability than traditional dentures or bridges.
Some of the additional benefits of dental implants include:
A longer-lasting solution: With proper care and maintenance, you can expect your dental implants to last for decades or even a lifetime!
A natural look and feel: The customized crown that sits on top of your implant will be matched to your natural tooth color, size, and shape. You can also expect your implant to work just like a regular tooth.
Greater bone support: Missing teeth can cause bone deterioration because the tooth root is no longer there to keep it stimulated. With dental implants, the titanium post acts as a tooth root, giving it the stimulation needed to stay strong and provide a solid foundation to support the implant.
Aesthetically pleasing appearance: If teeth are not replaced in a timely manner, you can experience what is known as facial collapse. Since you are replacing the missing tooth, your face will maintain a full, pleasant appearance.
No chance of decay: Dental implants cannot decay, but that doesn't mean you can avoid your regular brushing and flossing routine. You'll need to make sure you continue brushing twice a day for two minutes, flossing at least once a day, rinsing, and keeping your regular dental appointments to keep your natural teeth healthier, and your dental implants lasting longer.
No accidental slippage: With traditional dentures, you can be out to eat, and they'll accidentally fall out. Because dental implants are surgically placed, there's no need to worry about them slipping or coming out at any point.
Who Dental Implants Can Help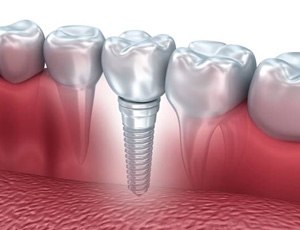 Besides the almost natural results they produce, dental implants are attractive for another reason: versatility. Whether you need to replace a single tooth, a few teeth, or an entire row of teeth, you can get the help you need with dental implants. During your consultation, we'll assess your needs and make a treatment recommendation. You may need a single implant-supported crown, or you might benefit from an implant-supported partial or full denture. As a practice committed to providing patients exceptional care, we'll help you find the solution that's right for you.
Missing 1 Tooth: If only one tooth is missing, your dentist in Fayetteville will make a small incision in the gum line and drill a hole into your jawbone to place the implant. After 3 to 6 months of healing and allowing the implant to properly fuse to the bone, you'll return to have the custom restoration added to the top of your implant.
Missing Multiple Teeth: Are you missing several teeth in a row? Not a problem! Dr. Rinoldo might suggest a bridge to give you the support and appearance you want and deserve. Placing implants on either side of the gap, the three custom-made restorations will be fused together to create a bridge. Unlike a traditional fixed bridge, this gives your bone the stimulation it needs, and it prevents having to alter healthy teeth so crowns can be placed to serve as anchors.
Missing All Teeth: If you're missing all your teeth on an entire arch, you can benefit from an implant-supported denture. Traditional dentures only give you the look of a fully restored smile, but an implant-supported denture is surgically placed, not only strengthening the bone but also giving you a complete smile that will stay in place. Additionally, you can expect your new restoration to last much longer than traditional dentures.
Understanding the Cost of Dental Implants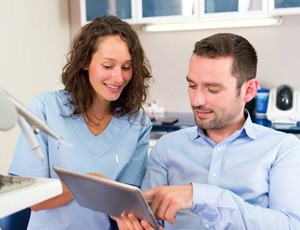 There's no specific number associated with dental implants. Why? Because every patient is different, as well as their individual needs and factors. When scheduling a consultation with Dr. Rinoldo, you can expect him to consider the following when determining the cost of the procedure:
The number of implants placed
The materials used
Anesthesia
Sedation
Imaging
If you're ready to get started on restoring your smile and improving your oral health, call us to schedule a consultation with Dr. Rinoldo!
Maintaining & Caring for Your Dental Implants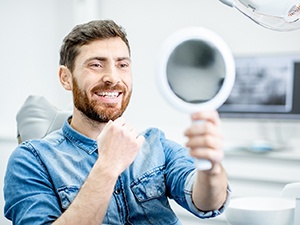 Dental implants have a much longer lifespan than traditional dentures and bridges, but they still require maintenance. You need to be able to protect your dental implants from damage and practice good oral hygiene at all times if you want your new smile to last for the rest of your life. The tips below can help you get the most out of your implants; if you would like additional advice or have concerns about the impact your lifestyle might have on your prosthetic teeth, call us today.
Make Oral Hygiene a Priority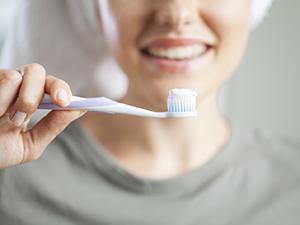 When bacteria accumulate around your dental implants, they can cause a condition similar to gum disease known as peri-implantitis. Untreated peri-implantitis is a leading cause of implant failure due to the damage it does to the jawbone. To protect your implant, you need to keep up a good oral hygiene routine. Brush at least two times every day for two minutes each. Be sure to floss in order to remove bacteria from the spaces that a toothbrush can't reach. For optimal oral cleanliness, consider rinsing with an ADA-approved mouthwash.
Eat a Healthy Diet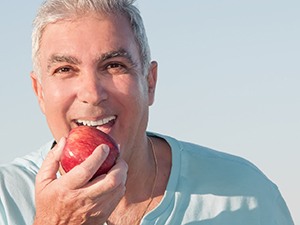 A poorly balanced diet can have grave implications for any smile. If you want to keep your gums healthy and protect your implants, you need to minimize the amount of sugar and starch you consume daily. Look for foods that promote a healthy environment for dental implants, such as fruits and vegetables filled with vitamin C or fat-free dairy products that provide plenty of calcium. Feel free to ask us for suggestions regarding implant-friendly foods.
Break Bad Habits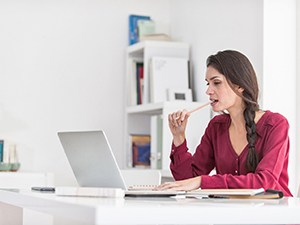 It's important to stop smoking before dental implants are placed. Tobacco tends to suppress the body's ability to heal and increases the risk of infection. You should also try to drop bad habits that can damage dental implants. That means:
No chewing on pens or any other hard, inedible objects.
No biting or chewing on your fingernails.
No crunching ice or other hard foods.
No using your teeth as tools to open jars and packages.
Protect Your Dental Implants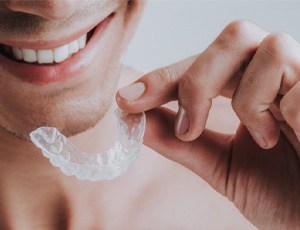 If you grind your teeth when stressed, you might need to give your implants extra protection during the night. Ask us for a mouthguard that you can wear while you sleep in order to prevent the upper and lower arches from making direct contact with each other. If you play sports, make sure that you wear your mouthguard out on the field.
Schedule Regular Dental Checkups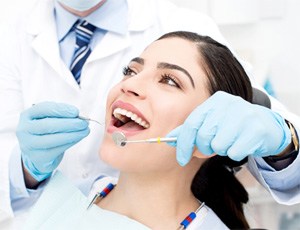 Just like with natural teeth, taking care of your dental implants is much easier when you have the help of a skilled, experienced dentist. Dr. Rinoldo can recognize the early signs of peri-implantitis and other issues that could lead to implant failure; furthermore, regular cleanings will go a long way towards preventing problems from occurring in the first place. Schedule your next appointment right away if you haven't been to the dentist in at least six months.
Dental Implant FAQs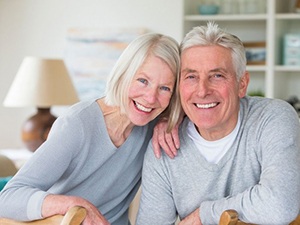 As one of the most complex services that modern dentistry has to offer, dental implants can bring up a lot of questions. Before you go through with this treatment, we want you to fully understand it. That's why we've laid out the answers to some of the dental implant questions that we get asked the most frequently here at Lyndon Family Dental. For further questions that aren't answered here on this page, don't hesitate to get in touch with our friendly and helpful team.
Am I a Good Candidate for Dental Implants?
As long as you're missing one or more teeth, are in good oral health, and have a strong jawbone, you'll very likely be eligible for dental implants. During your consultation with Dr. Rinoldo, she can examine your mouth and let you know whether there are any issues – such as gum disease or low jawbone density – that must be addressed before receiving implants. From there, she can help you get the treatment you need. Ultimately, the only way to know for sure whether implants are right for you is to schedule a consultation!
How Can I Make Sure My Implants Last a Long Time?
With proper aftercare, dental implants can last 20+ years. All you need to do is brush and floss daily, and visit our office for dental checkups at least twice a year. Basically, take care of your implants the same way you would your natural teeth. These habits can prevent harmful bacteria from compromising your implants.
Is Getting Dental Implants Painful?
Before getting dental implants placed, you'll be given a local anesthetic, and maybe even sedation as well, to ensure your comfort during the procedure. For the next few days, the implant site may experience some swelling or soreness. This is why you'll typically be prescribed some pain-relieving medication. It might also help to hold a cold compress to your cheek in ten-minute intervals, which can mitigate both pain and swelling.
Why Do Dental Implants Fail?
With a success rate of 95%, it's very rare for dental implants to fail. The most common reason behind implant failure is an infection in the gum tissue supporting the implants. For this reason, you may be given antibiotics as a preventive measure when you get your implants placed. If you notice any unusual swelling or pain near your implants, contact us immediately.
I Smoke. Can I Still Receive Dental Implants?
Yes, but not without a higher risk of implant failure. To maximize the chances of your new smile being a success, you should plan on quitting smoking at least two weeks before your implant placement surgery. Tobacco use slows down the oral healing processes and hinders your body's ability to fight off infections. While being a smoker doesn't automatically mean you're ineligible for dental implants, you should talk to your dentist about the risks involved.