Porcelain Veneers – Fayetteville, NY
Creating the Better Smile of Your Dreams
Is there an embarrassing stain on your front tooth that you want to get rid of? Are there minor cracks in your smile that you want to hide? Are you bothered by slightly crooked or gapped teeth? There are plenty of flaws that can leave your grin feeling less than dazzling, but at Lyndon Family Dentistry, Dr. Rinoldo can help you make several corrections at once with dental veneers in Fayetteville, leaving you with the beautiful confident smile you deserve! If you're considering a cosmetic treatment, contact our office today.
What are Porcelain Veneers?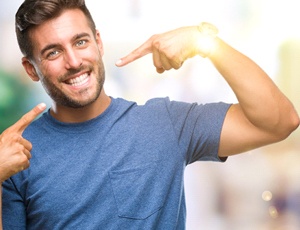 Porcelain veneers are the key behind many of the perfect smiles you see in movies and on television. They're thin shells that bond to the front of your tooth, correcting its color, shape, or length. Veneers are often recommended if you want to make several cosmetic changes at once; potential flaws that can be corrected include:
It usually takes multiple appointments to place veneers. First, the teeth need to be prepared to make room for the porcelain shells. Then an impression of your mouth is taken and sent to a lab where the veneer is made. Once your restoration is complete (which could take two or more weeks), you'll return to have the restoration permanently cemented to your tooth.
What are the Benefits of Porcelain Veneers?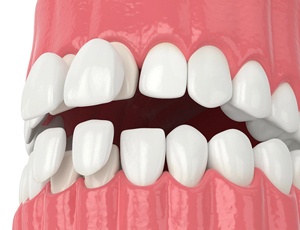 Are You a Candidate for Porcelain Veneers?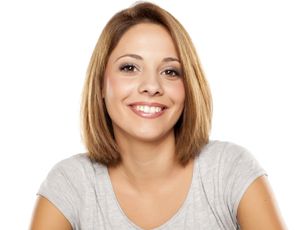 Of course, before you get veneers, we'll need to confirm that they're right for you! You can schedule a consultation with Dr. Rinoldo to discuss potential cosmetic changes to your smile. We'll consider the type of changes you want before recommending dental veneers as an option. Your oral health is also a factor; if you have gum disease or clench your teeth at night, these problems will have to be addressed before moving forward with porcelain veneers or another type of cosmetic treatment.
Understanding the Cost of Veneers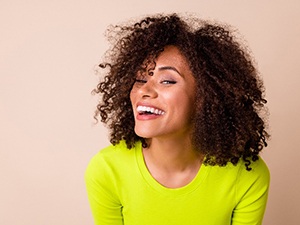 Whether you're getting one veneer or twelve, it's only natural to be curious about the cost. Fortunately, our team at Lyndon Family Dental is here to help! We recommend scheduling a consultation with one of our talented cosmetic dentists in Fayetteville. That way, we can learn more about your smile goals and some of the factors that will impact the cost, including how many veneers you need. Otherwise, you can read on to learn more on the topic!
Cost vs. Cosmetic Dentistry: What's Right For Me?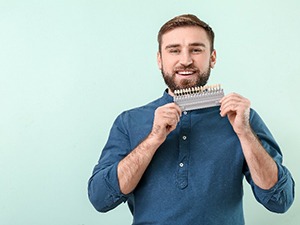 Although veneers are one of the most popular cosmetic dental treatments, they certainly aren't the only one. If you're considering other smile-enhancing treatments – from teeth whitening to direct bonding – then we encourage you to consider what the cost includes and how that compares to veneers.
Braces – For decades, braces have been the go-to teeth-straightening treatment. For good reason too! In addition to being effective and reliable, this orthodontic solution can address the position of your teeth and the alignment of your bite. Of course, veneers can correct minor misalignment as well – in as little as two visits too! Plus, braces will leave the shape and shade of your teeth unchanged, requiring additional cosmetic treatments if you want to balance or brighten your smile.
Teeth Whitening – Professional teeth whitening treatments are the best way to lift stubborn stains from coffee, soda, and the like. However, if the discoloration is permanent, then you will need to consider a different treatment, like veneers. While they may come with a higher upfront cost, the results also last significantly longer. While teeth whitening results often last for several months to a few years, veneers have a lifespan of 10+ years when cared for properly.
Direct Bonding – Direct bonding comes with numerous benefits, from a quick and painless procedure to the ability to correct multiple dental flaws at once. The only "drawback" when compared to veneers is the lifespan. Simply put, veneers last significantly longer, which often makes them the most cost-effective option in the long run.
Veneers – While the upfront price of veneers may be higher than you initially expected, the countless benefits they come with make it well worth the cost. From a quick turnaround time and complete customization to stain-resistant materials and a long lifespan, veneers are an investment that is well worth it.
How to Make Veneers Affordable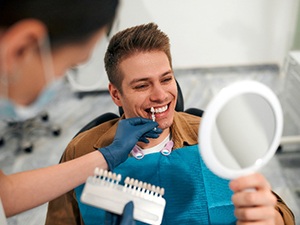 Although dental insurance doesn't typically cover cosmetic dental treatments like veneers, there are other ways you can make the cost more affordable. One popular option is CareCredit! With this trusted and experienced third-party financier, you can space out your payments into monthly chunks instead of having to pay for the entire cost of your treatment upfront. Plus, there are low-to-no interest options available, and signing up just takes a few clicks!
Veneers FAQs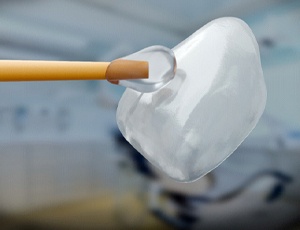 Before you commit to getting veneers in Fayetteville, you probably have some questions about the treatment. That makes sense because it's a significant decision that cannot be made lightly. Fortunately, we're here to erase any doubts from your mind so you can confidently move forward with the process. We've compiled a list of responses to common questions patients ask us about veneers. If you don't see your question on the list below, don't hesitate to reach out to us for an answer!
How Many Veneers Will I Need?
The "right" number of veneers varies depending on each person's unique smile needs. The goal of this treatment is for all your visible teeth to match. Many people get 6-8 veneers to create a beautiful, symmetrical smile. Others might need as many as 10-12. Also, veneers can often benefit people who need to just cover a single cracked or broken tooth.
What Can I Eat with Veneers?
At the end of your initial visit with your cosmetic dentist in Fayetteville, you'll receive temporary veneers to protect your prepared teeth while you wait for your permanent ones to be made. During this period, you'll need to avoid hard foods like ice, raw fruits and vegetables, or candy because they can damage your temporary restorations. The good news is once your permanent veneers are in place, you won't need to be quite as cautious anymore. However, it's still a good idea to be careful when eating sticky, dark-colored, crunchy, hot, or cold foods and drinks. Plus, you'll want to drink alcohol sparingly because it can weaken the bonding material holding your restorations in place.
How Are Veneers Different Than Crowns?
While veneers only attach to the front of teeth, crowns cover an entire tooth. Veneers are primarily used for cosmetic purposes or minor shape corrections when the tooth is mostly intact. In contrast, crowns protect worn or cracked teeth or restore those that have undergone a root canal. Also, veneers are only about one millimeter in thickness while crowns are usually twice as thick. Finally, veneers typically don't show a gum margin after several years the way crowns often do.
Are Veneers Permanent?
Since veneers eventually require replacement, they're not considered permanent. However, the process of getting them is irreversible. In preparation, our cosmetic dentist will remove a thin layer of enamel to ensure successful treatment. But unlike hair and nails, removed enamel will never grow back. That's why when teeth are prepared this way, they will always need to be covered with veneers or crowns.