Meet the Team
Kelly S, Registered Dental Hygienist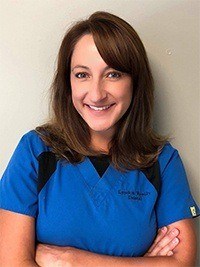 Since 2002, Kelly has offered patients excellent, detailed care. She loves working with people, building relationships with her coworkers and patients, and helping people achieve their smile goals. Kelly studied at the State University of New York in Brockport and Onondaga Community College. She was certified in dental hygiene by the North East Regional Board of Dental Examiners, and also maintains certification in CPR and OSHA safety standards.
Originally from Syracuse, Kelly is happily married with two wonderful children, and two dogs. She loves spending time with family and friends, and especially travelling to warm, sunny locations. Her family's favorite destination is Aruba, but they also enjoy Disney vacations, family weekend trips, and family golf outings. Kelly loves staying fit and was once a level 10 USAG gymnast.
Patti K, Registered Dental Hygienist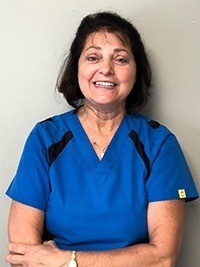 Patti has been a hygienist for more than 30 years and remains as passionate about helping her patients as she always has been. She previously studied at SUNY Canton and SUNY Onondaga Community College. Patti and her husband have four children together, and when she's not at the office she enjoys skiing, reading for her book club, sewing, and rollerblading. She also enjoys cooking and creating new recipes.
Jean N, Registered Dental Hygienist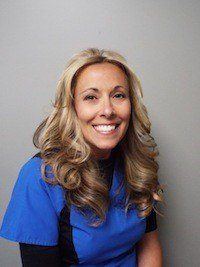 Jean joined our team in June of 2016, and she has nearly twenty years of experience in the dental field. As a registered dental hygienist, she enjoys getting to know her diverse group of patients and providing them with education about keeping their smiles healthy and beautiful for life. Jean studied dental hygiene at Onondaga Community College. Committed to lifelong learning, Jean is a New York State registered hygienist. She maintains certification in local infiltration anesthesia, nitrous oxide analgesia, CPR and defibrillator resuscitation for patients of all ages, first aid, OSHA, and infection control. She also has advanced training in a number of areas, including laser periodontal therapy, Perio Protect, Zoom! and Boost teeth whitening, Invisalign, neuromuscular concepts through the prestigious LVI program, and Dr. Rondeau orthodontic certification. Jean grew up in Syracuse and she currently calls Canastota home. She is married with a daughter and son. When she has free time, she enjoys doing archery, snowmobiling, swimming, going to the ocean or Adirondacks, and listening to live music. Jean especially enjoys doing anything with family, good friends, and good food.
Emily S, Lead Dental Assistant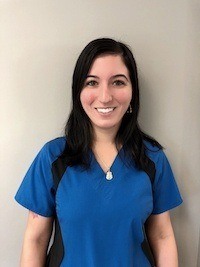 Since joining our team in 2018, Emily has played a crucial role in helping our patients achieve optimal oral health. She studied at the Dental Assisting School of Syracuse and has undergone advanced training in infection control with the Dental Assisting National Board. Today, her favorite part of her job is helping patients feel genuinely confident about their smile! Outside the office, she enjoys spending time with her loved ones, especially her gorgeous little girl.
Christine D, Receptionist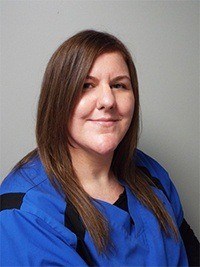 Since 2001, Christine has offered patients a friendly smile, and made everyone we treat feel welcome and comfortable at our office. Christine loves getting to know patients, and meeting new people every day. She studied at Onondaga Community College, and grew up nearby, in Solvay, NY.
Christine's family is very close knit, and she loves spending time with them especially her god-daughter. When she has the opportunity, Christine enjoys cooking, reading, and watching Investigation Discovery. If you've been searching for her on Facebook, you might be looking for awhile. She's one of the few US adults without a Facebook account.
Sonya D, Office Manager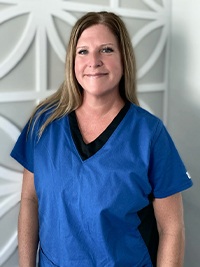 A New York native, Sonya attended Morrisville College before studying dental assisting at Penn Foster. She joined our team in 2021, bringing two decades of experience in the field with her. When asked about her favorite part of her job, she shared that it is being challenged daily and working alongside an amazing team and doctors!
Outside the office, you can find Sonya spending time with her family, mountain biking, kayaking, and just about anything that lets her enjoy the outdoors! She also has two dogs, who she loves like they are her own kids.
Alexis D, Receptionist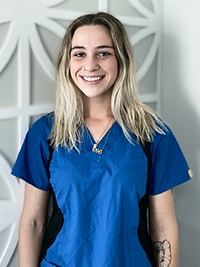 Born and raised in Syracuse, Alexis studied at OCC. Today, she has more than five years of experience in the world of dentistry. She loves making patients happy, no matter how small the deed, so they have the phenomenal dental experience they deserve!
In her free time, Alexis enjoys spending every moment she can with her nephew and her dog, Octavia. She also loves shopping, going to Chick-fil-a, and being in the water. Come summertime, she will jump, dive, or flip off anything into the water!
Shelby J, Dental Assistant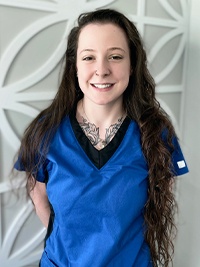 Shelby joined our team, and the dental field, in early 2021! She completed her studies at both SUNY Brockport and Arizona State University. When asked about her favorite part of her job, she shared that it is learning new things and getting to genuinely know each patient.
Shelby comes from a large, blended family, which includes her much-loved nieces and nephews as well as lots of animals (including a gecko!). On her days off, you can catch her at your friendly neighborhood Tops in the meat department.
Mary L, Dental Assistant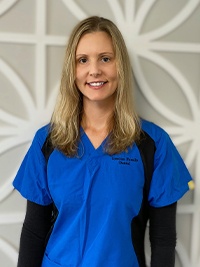 Mary was born in Syracuse, NY! Today, she has more than 15 years of experience in the dental field under her belt (the last 2+ have been here at our practice). She loves helping patients feel calm and comfortable in the treatment chair, especially if they struggle with dental anxiety. Whether it's holding their hand or simply talking to them, she loves ensuring they feel at ease for future appointments.
Mary has three children, two boys and one girl. Outside of dentistry, her interests include photography, volleyball, and hiking. In fact, one of her long-term goals is to hike all of the high peaks in the Adirondacks!