Single Tooth Dental Implants – Fayetteville, NY
A Seamless & Lifelike Single Tooth Replacement
If you're missing a tooth, you may be looking into your various replacement options. Even just one missing tooth can lead to problems like dental drift, decay, and even additional lost teeth if left untreated. Thankfully, at Lyndon Family Dental, we offer single tooth dental implants in Fayetteville to help patients restore their smile with strength and beauty. Read on to learn more about single tooth replacements and why a dental implant is your best solution!
Tooth Replacement Options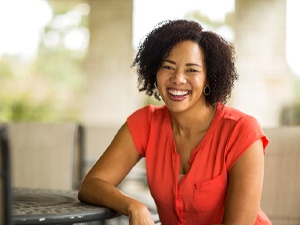 There are two options when it comes to replacing a single missing tooth: a dental bridge or a single tooth dental implant. A dental bridge is a custom-made prosthetic that restores the visible portion of your tooth. It's supported by two crowns on either side, which are mounted on top of your natural teeth. While this solution replaces your tooth, it requires modification of your original smile and does not restore the tooth roots.
A single tooth dental implant restores your tooth from the roots up. A dental implant is a titanium post that is surgically placed in the jawbone to act as an artificial tooth root. Once fused to the jaw, your dentist in Fayetteville can place a personalized dental crown on top of it to complete your smile. The result is a seamless replacement that blends in with the rest of your teeth.
The Single Tooth Dental Implant Process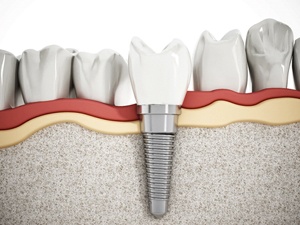 After your initial consultation, you'll have your implant surgery, where a single dental implant is placed in your jawbone. Then, you will begin a healing period called osseointegration, which typically takes between 3 and 4 months. After your implant has healed, you'll come back into our office, where we will attach a small connector called an abutment before taking impressions of your smile. Lastly, these impressions are used to create your lifelike restoration. Once your crown is placed, you can enjoy an amazing, full, and strong set of teeth.
Benefits of Single Tooth Dental Implants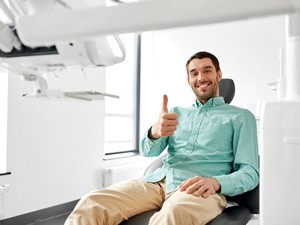 While any replacement is better than none at all, single tooth dental implants offer a unique set of advantages you won't be able to find with any other option, including:
Bone health: Dental implants stimulate the jawbone to protect it from deteriorating after tooth loss. This prevents additional tooth loss and keeps your facial appearance full.
Dental health: Rooted in the jaw, dental implants don't require the removal of your natural enamel for support.
Longevity: With proper care, your dental implant itself can last for a lifetime.
Lifestyle: A single tooth dental implant looks, feels, and functions just like your natural teeth for ultimate confidence when chewing, speaking, and smiling.
If you have any questions, please don't hesitate to contact our office and speak with one of our friendly team members.