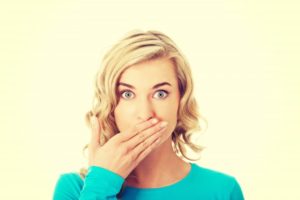 There's a good chance you were treated using tetracycline as a child, but what you and your parents probably didn't know is that it can cause very obvious stains on the teeth. At the time, it was used to treat a wide variety of infections. If you notice gray, yellow, or brown staining on your tooth enamel, it can make it difficult to smile in front of those around you. According to a dentist in Fayetteville, there are many causes for stained teeth, but tetracycline often doesn't get enough attention. Here's what you should know about the connection to stained teeth and what you can do to resolve your stains.
The Science of Tetracycline Stains
The severity of the stains on your teeth is due to how much of the antibiotic you took and for how long. It's also influenced by how much of it was taken within a specific period of time. If your treatment was very long, it could have dramatically influenced the level of staining that occurred.
Another factor is the amount of calcification (or the accumulation of calcium salts in teeth) that has already occurred, which is why tetracycline stains tend to affect people more depending on their age. In order for the stains to appear, the tetracycline needs to bond to the tooth enamel as it's still developing.
Today, it's important to know how much of the antibiotic a child consumes while they are growing to prevent staining. Furthermore, if you are pregnant, taking the antibiotic can affect your child's teeth while they are in utero. Tetracycline stains teeth because it can bond to calcium ions as teeth are developing. Since calcium ions acquire during this development, the stain becomes inherently part of the tooth's structure.
Other Causes of Dental Staining
Tetracycline can cause teeth stains, but it's hardly the only way they can appear. For example, if you happen to eat or drink many richly pigmented foods and beverages and not brush your teeth soon afterwards, it gives the food a chance to settle and stain the deep layers of your enamel. This includes foods and beverages like:
Coffee
Dark teas
Red wine
Dark berries and other fruits
Dark liquors and beers
Tomato sauce
Mustard
Dark colas
Curry
Balsamic vinegar
Soy sauce
The list is quite long, but that doesn't mean you can't avoid staining entirely.
What Can You Do About Your Stains?
When it comes to preventing stains, the best thing you can do is stick to a strict oral care regimen and drink water throughout the day. For example, if you have sips of water after drinking coffee, you can reduce the risk of stains sticking to your teeth, causing them to yellow in color.
However, if you already have stains that won't come off with brushing (as is the case for tetracycline stains in particular), there's always cosmetic dental treatments to consider! These include:
Teeth whitening (many are specifically designed to reduce the appearance of tetracycline stains)
Cosmetic bonding (through the use of composite resin, which can be blended and molded onto enamel directly)
Porcelain veneers (to cover stains entirely with ceramics)
If tetracycline stains are getting you down, there's still hope for you yet! Call a dentist today and see which cosmetic treatment is most ideal for you!
About the Author
Dr. Marley Rinoldo offers multiple solutions to whiten teeth affected by tetracycline as well as other staining substances. Her detailed cosmetic treatments can be fully personalized to your needs so you never have to hide your smile again! To learn more or schedule an appointment, you can contact her through her website.