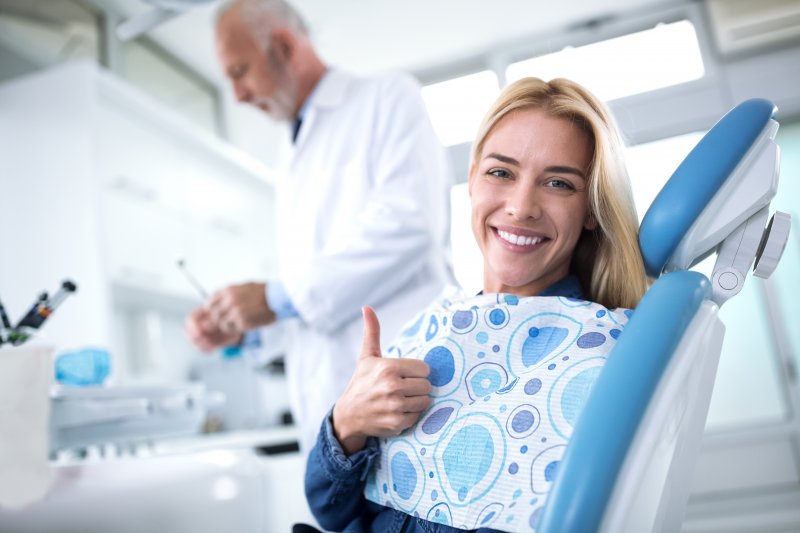 Each year, billions of dollars are returned to dental insurance companies because of individuals forgoing their available benefits. Because most plans are based on calendar years, if the allotted amount provided by your insurer isn't used by midnight on December 31, you can expect to lose valuable money in 2020. If you are wondering how to maximize your dental insurance benefits before they expire, read on to hear from a local dentist who shares ways you can avoid becoming a statistic.
Starting Over on January 1
When looking at your benefits statement at the start of each calendar year, you likely notice that the amount accrued toward your deducible and annual maximum is $0. If there was a remaining balance from the previous year, that money was funneled back into the hands of your insurance company the moment the clock struck midnight on December 31. Why? Because the amount you are allotted each year does not roll over, no matter how much of it is used.
This is why dentists often email or alert their patients to the necessity of using dental benefits before they expire at the end of the year. Far too often, patients put off treatment or forgo their annual exams because of other obligations. With only 3% of individuals meeting or exceeding their annual maximums, that is a lot of money being returned to insurance companies each year.
So, how can you avoid this from potentially happening to you?
Maximizing Your Dental Plan
When it comes to keeping more money in your pocket at the end of each year, your dentist in Fayetteville, NY, is your biggest ally. Not only do they want to provide high-quality dental care, but they also want to ensure you don't feel as if you need to empty your bank account in order to receive necessary treatment.
Members of your dental team will work closely with you to navigate your policy and finds ways in which you can get more out of your plan. Some of the most common and obvious ways include:
Scheduling your second dental checkup and cleaning. In light of COVID-19, many dental insurance companies are waiving the "six months and a day" stipulation, which means even if you saw your dentist two months ago for your first preventive appointment, you can get in to see them again before 2020 is over. Before you schedule your visit, though, make sure to contact your insurance provider, as not all may be offering this same waiver.
Scheduling more complex treatments before the end of the year. If you need a root canal, tooth extraction, or even a dental crown, having these performed before your benefits expire will allow you to use your annual maximum and avoid more money being sent back to your insurance company. If you require dental care that exceeds your maximum, it's possible that your dental team may be able to extend your treatments across calendar years to help you avoid paying additional out of pocket costs.
As 2021 grows closer, don't let your hard-earned money go to waste. Speak to a member of your dental team to find out what you can do to take advantage of your available benefits and enjoy a healthier, happier smile.
About the Author
Dr. Marley Rinoldo completed her dental studies at the SUNY Buffalo School of Dental Medicine before practicing dentistry for eight years. Since opening Lyndon Family Dental, she remains passionate about improving the smiles of those living in and around Fayetteville. Knowing her patients desire high-quality, affordable dental care, she and her expert team go the extra mile to help individuals maximize their plan and minimize out of pocket expenses. If you want to find a way to avoid losing valuable money before your benefits expire, contact us at (315) 449-0711.