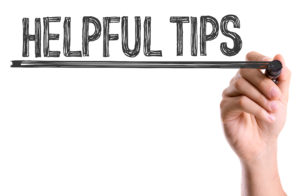 Choosing a family dentist in Fayetteville can be as simple as picking the first name that comes up on a Google search, but is doing that really a smart idea? We always recommend that you do some research before you entrust your oral health to a specific dental care provider. That way, you can go to your appointment confident that you've chosen someone who not only cares about your teeth, but who also cares about you as a person. We hope you use the following tips to settle on a family dentist who is just right for your household — maybe you'll even choose us!
Review Their Services
What type of dental care does your family need? If you're just looking to get your teeth cleaned, pretty much any dentist can fulfill that. However, you or your kids may have specific oral health issues or concerns that require the attention of someone who offers a broader range of services. Ask yourself:
Will I ever want cosmetic services, such as teeth whitening or veneers?
Does anyone in my family have crooked teeth or a bad bite that requires orthodontic treatment?
Does this dentist offer emergency services in case someone has an unexpected dental problem?
At Lyndon Family Dental, we're proud to offer a long list of services that help our patients maintain healthy, beautiful smiles.
Ask for Others' Opinions
It's always a good idea to seek out firsthand accounts from patients who have visited a specific dentist. Reading online reviews and asking for advice from your friends might alert you to things that you didn't even know you wanted — or didn't want — in a dentist. For example, you might learn that a dentist is fantastic with kids, has a great office environment, or has staff members that are willing to bend over backwards to make sure patients have a positive experience.
If you run into any negative reviews about a practice amongst many positive ones, take these with a grain of salt. There may have been extenuating circumstances that led to the negative reviews.
We're proud of the glowing reviews our practice has received, and we look forward to earning many more!
Consider Hours and Location
Your life is busy, and you want your dental appointments to be as minimally disruptive as possible. Try to find a dentist whose office hours work with your schedule. For example, many patients prefer early morning appointments that don't cut into their work hours. We're open at 7:30 a.m. five days a week! Plus, it's easy to get to our office — we're right on Genesee Street.
Choosing a dentist in Fayetteville can be a challenge, but we hope these tips will help you find one who is perfect for your household.
More About Lyndon Family Dental
Drs. Marely Rinoldo and Cindy Hong are proud to serve the Fayetteville community. They offer gentle, top-notch care in a welcoming environment. If you would like to give our practice a try as your family dentist, please contact us at 315-449-0711. We're excited to be accepting new patients!